Home > Images Dated > 2010 > 12 > 7


Pictures Dated 7th December 2010
Available as Framed Prints, Photos, Wall Art and Gift Items
Choose from 2 pictures in our Pictures Dated 7th December 2010 collection for your Wall Art or Photo Gift. Popular choices include Framed Prints, Canvas Prints, Posters and Jigsaw Puzzles. All professionally made for quick delivery.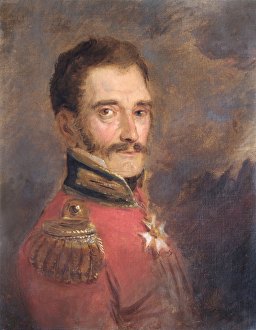 Featured 7 Print
Pieneman - General Sir John Elley N070454
APSLEY HOUSE, London. Lieutenant General Sir John Elley (c.1770-1839) sketched by Jan Willem PIENEMAN in 1821 (WM 1476-1948). In 1815 at the Battle of Waterloo, Colonel Elley was deputy adjutant-general of cavalry. Notably he took part in the charge of the heavy brigade. At one point he was surrounded by French cuirassiers, but being tall and unusually powerful cut his way out.
© Historic England