Home > Images Dated > 2010 > 12 > 8


Pictures Dated 8th December 2010
Available as Framed Prints, Photos, Wall Art and Gift Items
Choose from 2 pictures in our Pictures Dated 8th December 2010 collection for your Wall Art or Photo Gift. Popular choices include Framed Prints, Canvas Prints, Posters and Jigsaw Puzzles. All professionally made for quick delivery.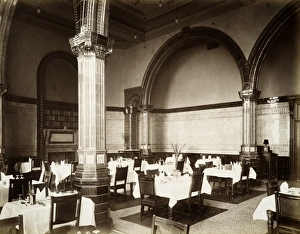 Featured 8 Print
National Liberal Club BL08408
NATIONAL LIBERAL CLUB, Whitehall Place, Westminster, London. Interior view of the Grill Room at the National Liberal Club. The National Liberal Club was built in 1884-1887 to designs by the architect Alfred Waterhouse. The image is one of a set commissioned by the club. Photographed by Bedford Lemere and Company, December 1887.
© Historic England