Home > Images Dated > 2010 > 9 > 23


Pictures Dated 23rd September 2010
Choose from 1 pictures in our Pictures Dated 23rd September 2010 collection for your Wall Art or Photo Gift. Popular choices include Framed Prints, Canvas Prints, Posters and Jigsaw Puzzles. All professionally made for quick delivery.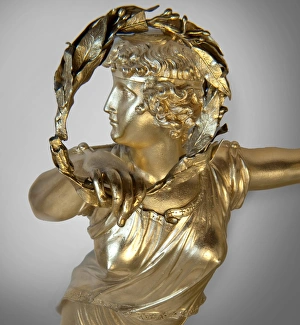 Featured 23 Print
Portuguese Service, Apsley House N100202
APSLEY HOUSE, London. The Portuguese Service. Detail of the figure with laurel wreath undergoing restoration. The silver gilt centrepiece was presented to the Duke of Wellington in 1816 by the Portuguese government in gratitude for his help in liberating the country from the French.
© Historic England
Detail, Georgian, Gold, Statue