Home > Images Dated > 2013 > 2 > 12


Pictures Dated 12th February 2013
Available as Framed Prints, Photos, Wall Art and Gift Items
Choose from 2 pictures in our Pictures Dated 12th February 2013 collection for your Wall Art or Photo Gift. Popular choices include Framed Prints, Canvas Prints, Posters and Jigsaw Puzzles. All professionally made for quick delivery.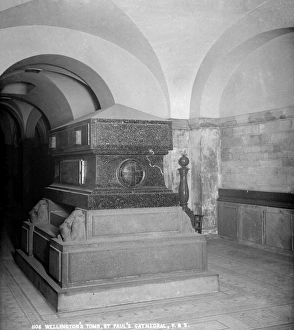 Featured 12 Print
Wellington sarcophagus CC97_01633
WELLINGTON'S TOMB, St Paul's Cathedral, City of London. A view of the Duke of Wellington's sarcophagus of Cornish porphyry within the crypt of St Paul's Cathedral. Wellington's tomb was finished five years after his death in 1852. Photographed by York and Son between 1870-1900.
© Historic England
Monument, Napoleonic, Peninsular, Wellington