Home > Images Dated > 2016 > 7 > 26


Pictures Dated 26th July 2016
Choose from 1 pictures in our Pictures Dated 26th July 2016 collection for your Wall Art or Photo Gift. Popular choices include Framed Prints, Canvas Prints, Posters and Jigsaw Puzzles. All professionally made for quick delivery.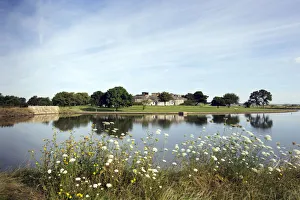 Featured 26 Print
Coalhouse Fort DP182466
Coalhouse Fort, East Tilbury, Thurrock, Essex. The fort, looking north-west from the far bank of the water-filled ditch on its east side. Photographed in July 2016.
© Historic England Archive
Coastal Battery, Fort, Landscape, Reflection, Victorian Coastal Fort, Water