Home > Images Dated > 2016 > 7 > 7


Pictures Dated 7th July 2016
Choose from 1 pictures in our Pictures Dated 7th July 2016 collection for your Wall Art or Photo Gift. Popular choices include Framed Prints, Canvas Prints, Posters and Jigsaw Puzzles. All professionally made for quick delivery.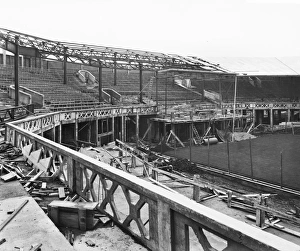 Featured 7 Print
Centre Court under construction BL26054_004
All England Lawn Tennis And Croquet Club, Church Road, Wimbledon, Greater London. The construction of tiered seating and the steel framework for the roof around Centre Court. Photographed in March 1922 by Bedford Lemere and Company. One of a set showing the construction of Centre Court taken for A D Dawnay and Sons, constructional engineers.
© Historic England Archive